Salesforce is the number one software solution for customer relationship management (CRM) worldwide. Our integration allows you to instantly redirect your Diduenjoy survey results to Salesforce.
Request a demo
Strengthen your CRM strategy
How does La Fourchette use the integration of Salesforce & Diduenjoy to optimize its CRM use?
Watch this video testimonial from Benjamin Boileux, Director of Customer Service at La Fourchette.
How to import Diduenjoy feedback into your Salesforce objects in 4 easy steps.
Step 1
Create your satisfaction survey and your response options on Diduenjoy. Send out your mailing from Diduenjoy or copy the link and add it to one of your Salesforce templates.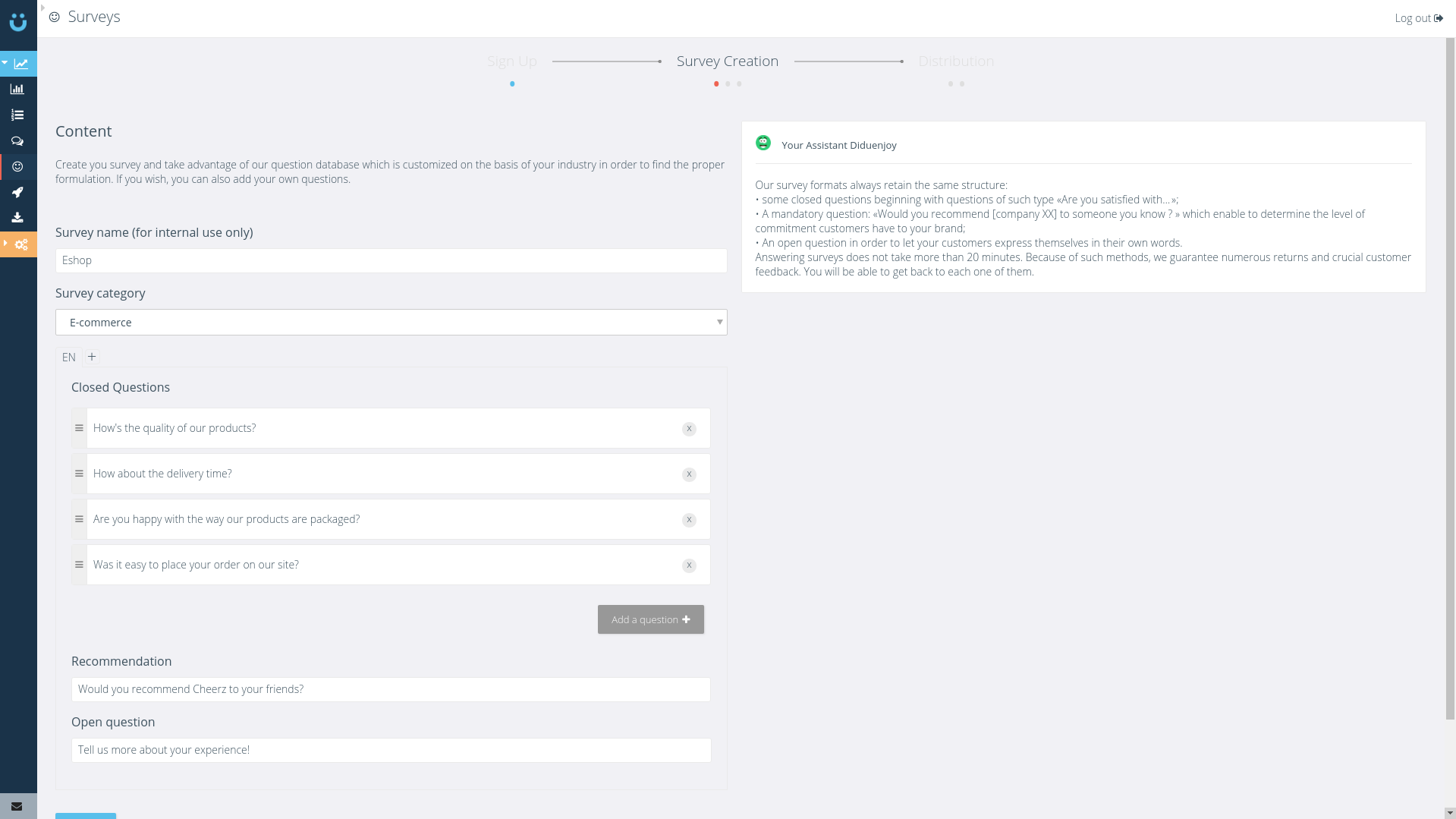 Step 2
Connect your Salesforce account directly from Diduenjoy according to the structure of your environment (contact or personal account). Integration happens in one click. Just enter your Salesforce credentials and choose the profiles that will be granted access.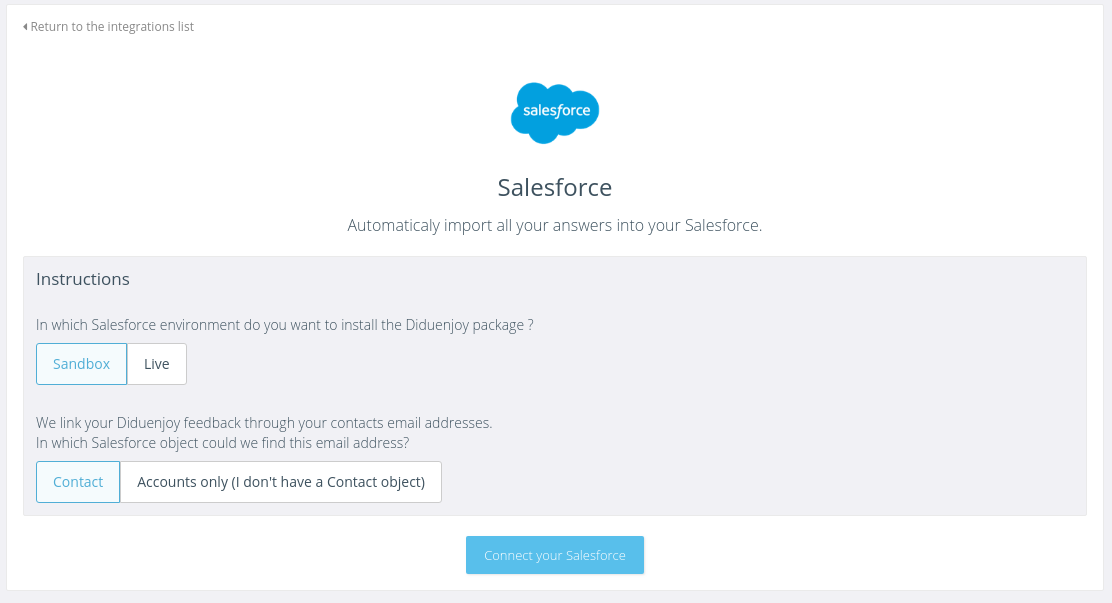 Step 3
Access your feedback in the form of an object named "Diduenjoy Feedback." Every new response creates a new object, allowing you to keep a record of responses. "Diduenjoy Feedback" is integrated into all other objects (account, contact, opportunity, request, etc.) that include the respondent's email address. You can also choose to link "Diduenjoy Feedback" with specific objects by using the relevant IDs (contact ID, Opportunity ID, User ID, etc.).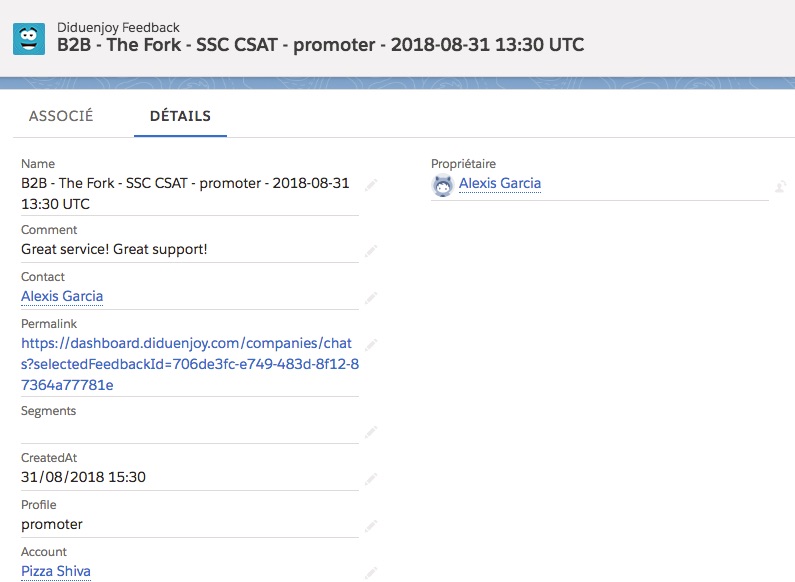 Step 4
These responses allow you to create reports as well as dashboards from Salesforce. You can trigger all kinds of actions according to the data collected (assign a request, trigger a workflow, launch an automated marketing campaign via Pardot, etc.).